Find out the latest industry news from PhD requirements, the top programs in the UK, to PhD level study tips.
If you're a candidate in a university planning to write a comprehensive paper and stumbled upon under which category to post the paper – A Dissertation or A Thesis, then you're not alone. Both dissertation writing and thesis writing are more often than not used interchangeably in various countries. According to Brian Allison, the terms…
Read More
In order to pursue a successful career in the field of finance, a post-graduate degree has become a must-have for any student. More and more students are enrolling in these courses so that they can further their career. The UK has a number of universities that offer such courses to students from around the world. Top financial services firms are always on the lookout for students who have completed their post-graduate education from these universities. So here is a look at the top 10 post-graduate programmes in finance in the UK:
1. MSc in Finance from London School of Economics
This course is one of the most popular post-degree programmes in the UK. The prestigious London School of Economics is one of the top brands in the industry. It is an ideal course for students looking to further their career in the financial services domain. Some of the top investment banks around the world including JP Morgan and Goldman Sachs recruit students from this particular programme. Apart from investment banks, the alumni from this course are working in a range of other financial organisations such as consultancies, banks, as well as other financial institutions. The course is conducted in London, and its duration is 10 months.
2. Masters in Finance from London Business School
The London Business School is also one of the most reputed institutions in the UK. Masters in Finance is a highly specialised programme which focuses on imparting niche financial skills to the students. The programme aims to impart technical skills as well as hands-on experiences to its students. The course prepares students for working with a wide variety of corporations such as financial services companies, boutique consulting firms, as well as government sector organisations. The course is conducted in London, and its duration is 10-16 months.
3. MSc in Finance from Imperial College London
This is a well-known programme which has a great reputation amongst recruiters. It aims to impart the desired level of knowledge and skills by teaching students how to find solutions to real world problems. Its range of electives provides the students with a choice to carve out a niche career. The programme offers opportunities to meet and network with the top professionals of the financial services industry. The course is conducted in London, and its duration is 12 months.
4. MPhil in Finance from Cambridge Judge Business School
This course is a combination of advanced studies as well as research. It provides students with a platform to go on and complete their PhD in the future. This course also provides students an opportunity to learn the skills required for a successful career in the field of corporate finance. It is one of the oldest degrees available in the University of Cambridge. The course is conducted in Cambridge, and its duration is 12 months.
5. MSc in Finance from Warwick Business School
The MSc in Finance from Warwick Business School provides students with a unique opportunity to acquire new skills in the field of finance, and at the same time sharpen their quantitative thinking abilities. It has excellent links to key financial institutions in the UK as well as abroad, which can be of great benefit to students enrolling in the course. The course is conducted in Coventry, and its duration is 12 months.
6. MSc in Finance from Cass Business School
This programme provides students with ample exposure to a range of topics in the field of finance as well as corporate funding mechanisms. The course focuses on developing analytical skills among its students and at the same time imparting deep knowledge on the pertinent topics. The course also has a range of electives that allow the students to choose their path within the field of finance. The course is conducted in London, and its duration is 12 months.
7. MSc in Quantitative Finance from Alliance Manchester Business School
This is a specialised course which provides the students with an opportunity to acquire skills in the quantitative finance domain. These skills come in handy while making decisions in the financial services sector. The programme also offers scholarships to eligible students from the UK as well as the EU. The course is conducted in Manchester, and its duration is 12 months.
8. MSc in Finance and Management from the University of Glasgow
The University of Glasgow is one of the most reputed institutions in the UK. It offers the students an opportunity to learn the nitty-gritties of finance in an environment which is interactive as well as inclusive. The course also ensures that the students attain the ability to evaluate the global macro as well as the micro environment in an in-depth manner. The programme allows students to gain real-life experiences in the financial domain as well. The course is conducted in Glasgow, and its duration is 12 months.
9. MSc in Corporate Finance from Henley Business School
This programme enables students to acquire knowledge pertinent to the corporate finance domain. Corporate Finance is one of the most common topics in the financial services industry. The course covers modules such as Private Equity, Mergers & Acquisitions, and Corporate Governance, which are beneficial for any student looking to further their career in the field of corporate finance. The course is conducted by the ICMA centre in partnership with the Henley Business School. The course is conducted in Henley-on-Thames, and its duration is 9-12 months.
10. MSc Financial Analysis and Fund Management from Exeter Business School
Financial Analysis and Fund Management are very common topics when it comes to the field of asset management. This is one of the most popular fields in the domain of finance. This programme allows students to acquire financial analysis skills which can help them in building a deeper understanding of financial statements. Additionally, the fund management domain allows the students to have practical experiences which can prove to be crucial for their careers down the line. The course is conducted in Exeter, and its duration is 12 months.
Having an advanced degree has become a necessity in the professional arena today. However, it is not always a simple decision for Finance students. On the one hand, they could opt for an MBA in Finance, which could help their careers in blossoming, but on the other side is the option of enrolling a PhD course in Finance. Both have their own sets of benefits, but there are various factors that need to be kept in mind before choosing one or the other. So here are the top 10 things to consider while choosing between an MBA in Finance and a PhD.
1. Career Choice
The first and foremost consideration for you has to be the field which you want to enter. If your interest lies in the world of academia, then a PhD would be much more appropriate. For example, if you wish to move into core academic research, then a PhD would be the way forward. On the other hand, if you are looking at the business side of things, then an MBA would suit you much better. Ultimately, it should be your choice of career that should determine your course of study.
2. Timeframe
Most MBA Finance degrees are limited to a two year timeframe. On the other hand, a PhD might require you to invest a significantly longer period of time. Additionally, the possible effort required for a PhD is often much more compared to an MBA in Finance. Merely choosing your topic can be a tricky aspect of a PhD, while MBA courses are much better defined in terms of their modules. A PhD degree is also dependent on your thesis being accepted, while this is not the case in an MBA in Finance where the rules are much more lenient.
3. Cost Involved
Another aspect that needs to be considered in comparing the two has to be the cost involved. While an MBA in Finance is expensive in itself, obtaining a PhD degree can prove to be much more expensive without university grants. Such grants are not available to students in every case. Without the grants, the investment required for a PhD can be too much to bear for individuals who are not from a wealthy background.
4. Practical Experiences
An MBA in Finance would teach you a lot about the corporate world. This includes the ability to handle tricky situations in the workplace, the ability to adhere to tight deadlines, as well as the soft skills that are needed in order to get work done from others. All such skills are invaluable for your career in the long run. On the other hand, if you wish to focus on the theoretical, then a PhD would be a more suitable avenue for you to pursue.
5. Ability to Switch
Furthermore, an MBA in Finance also gives you the ability to switch fields and industries at a later stage in your career. This is because there are so many spheres of work within Finance, such as investment, taxation, research, treasury, etc. On the other hand, a PhD might restrict your options in terms of switching from one field to another. This holds especially true when your research is limited to a particular field of study. It becomes quite hard to venture outside that particular field.
6. Wage Factor
If you are looking to make more money in the future, the prospects are brighter for an MBA in Finance. This is because the theoretical research of a PhD limits your ability to grow professionally. By pursuing an MBA degree in Finance, you have the option of becoming a successful entrepreneur or to join a multinational organisation where the wages can be lucrative. On the other hand, if you are pursuing a PhD then the wages in that particular field can be limited.
7. Location
Almost all full-time MBA Finance courses require you to attend classes throughout the duration of the degree. This means that there is little chance of you working remotely in order to achieve your degree. Whereas during a PhD, your physical presence is not required on campus on a daily basis. You could visit the campus occasionally and continue your research elsewhere.
8. Collaboration
In terms of collaborating with others, an MBA in Finance will provide you with more opportunities. This is due to the fact that there are numerous group projects during an MBA degree. Throughout these projects, you have to communicate, deal with your team-mates and create synergies with them. This is not possible during a PhD since in most cases you are working alone on projects. Also, working on a PhD alone can require you to collect a lot of market data individually, whereas an MBA in Finance allows you to work in groups.
9. Enrolment Criteria
The enrolment criteria for an MBA in Finance is usually much more relaxed compared to a PhD. For pursuing a PhD, you need to be enrolled on a post-graduate degree, which is not necessary for an MBA. Further, most MBA colleges around the world will take international students based on your entrance test scores. For you to enroll onto a PhD programme, you need to have a consistent academic performance throughout and also have degrees in relevant subjects all the way through your career.
10. Mental Strength
Enrolling in a PhD degree can be extremely challenging for you in terms of mental strength. This is because the degree can be extremely taxing and can include numerous revisions of your work. There are multiple cases wherein a student even has to tear up his/her entire body of work and start afresh. Such drawbacks can be extremely hard to deal with. On the other hand, an MBA in Finance is not that tough on you. In fact, there are various MBA degrees which have special modules to lighten up the burden on their students. This ensures that the fun factor remains alive.
A PhD is a degree that can not only boost your career ambitions but also help in improving your overall profile. Achieving such a degree involves the completion of several important tasks. One of the fundamental tasks is to choose the right topic for your PhD thesis. Without the right topic, you simply cannot expect fruitful results. The topic that you choose needs to be different from the existing research in your field of study, and at the same time, it should be realistic in terms of data availability as well as the research scope. This guide will help you in understanding how to choose the right topic for your PhD thesis, and at the same time make a clear distinction between PhD topics and Masters Dissertation topics.  
Think about what interests you
In order to arrive at the topic, it is important to conduct a thorough study of previous academic research in the field that interests you. This can help you in gaining knowledge and at the same time help in shortlisting a few broad areas of interest that have gaps in research.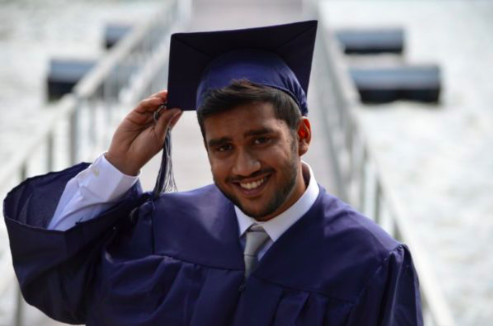 Consider your Masters' Dissertation
It is often a good idea to choose a field for your PhD study related to the field of your Masters' thesis. For instance, if you wrote a Masters Dissertation in Physics you may look into related but more advanced areas in Applied Physics to choose as a potential area for your PhD research. Previous research can also often be very helpful in giving you new ideas for a topic of research.
Research previous studies
Students are often worried about choosing the right PhD topic since they know it could have a great impact on their future career. The criteria for assessment of the PhD thesis can differ across programmes. However, one common factor is that the work should be original and not similar to previous research. Thus, the most important factor is that your topic and the field of study should be uniquely different and contribute to knowledge. This will also ensure that your PhD thesis will make a significant contribution to the reputation of the university you are applying to. It is often helpful to scan through limitations of previous empirical studies to find out what others failed to account for or research. Then, you need to assess if you have sufficient resources to fill in the existing gap.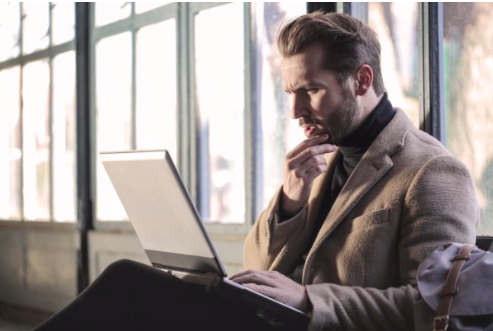 Formulate a strong question
If you formulate your PhD topic in the form of a research question, it will raise the probability of being accepted. However, you need to note that not all questions are equally strong. When you formulate your research question, make sure it cannot be answered with yes or no answers. Thus, the questions that start with "Are" or "Is" are usually weak questions. Strong questions will begin with words such as "How", "To what extent" and "What". Also, keep in mind that if you already know or can guess the answer to your question, it is most likely a weak question.
Check the availability of data and scope of research
Your PhD topic, while being challenging, must be researchable, and this depends greatly on data availability and the scope of research. Many times, students choose topics or even write proposals that are unrealistic to accomplish. In these cases, proposals will be rejected by universities. So, before you formulate your final topic, check all the available data at your disposal, make a list of all possible variables you can realistically access and then start looking for connections between the variables to come up with the final topic for your thesis.
Ensure flexibility in your topic
While your PhD topic should not be broad, it must have sufficient flexibility to be adjusted if your research encounters obstacles. For example, if you have chosen a specific phenomenon to be studied in the context of a specific country, you may want to consider formulating your research topic in the context of a region of this country. In this case, if your research meets a dead end or insufficient data for the country, you would have sufficient flexibility to compensate for this by looking at other countries in the region you mentioned in your research topic.
Check with the experts
Before submitting your PhD proposal with the topic you have developed, it is a good idea to talk to experts. People with experience such as professors, senior students, and professional writers will provide a fresh look at your topic and share their expertise. They will also be able to notice inconsistencies and weaknesses in your topic. This will allow you to make timely changes and increase your chances of being accepted.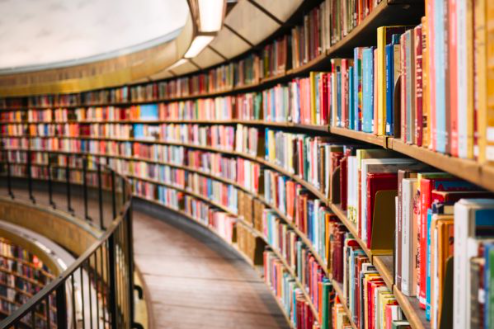 How unique and original is your proposed topic?
A PhD is a unique degree in the sense that it is extremely comprehensive. When you choose a topic, a PhD thesis usually covers all aspects related to this particular topic and involves thorough research. On the other hand, a Masters Dissertation is often associated with more narrow research, and it is not expected to bring as much originality and contribution to knowledge as PhD thesis. During your PhD, you will be expected to do independent research, and this is often spread out over a longer period of time. This time is needed to include as many relevant details as possible in your thesis.
PhD thesis vs. Masters Dissertation
On the other hand, a Masters Dissertation is usually submitted in the last semester of your degree and the research is not as deep as in PhD. In terms of the topic, many Masters' dissertations are written on topics that are not 100% unique. For example, Masters' dissertations could explore an existing topic in new contexts with new methods, and this will be considered a contribution. However, this is not enough for a PhD topic as more originality is required.
Final Note
To sum up, choosing the right topic for your PhD can be a really tricky task. It needs to be carried out with great care since this can often impact your career in the long run. In order to arrive at the right topic all the steps discussed above need to be taken into account. This will ensure that you arrive at the right topic and achieve success in your quest for a PhD.