A Complete Guide to PhD Applications
When applying to a PhD program, students face a large number of requirements and procedures, and it can be challenging to plot the course for applying to a program all by yourself. This guide aims to be a comprehensive description of what you can expect from the PhD application process, and how you can make your application stronger and more likely to succeed.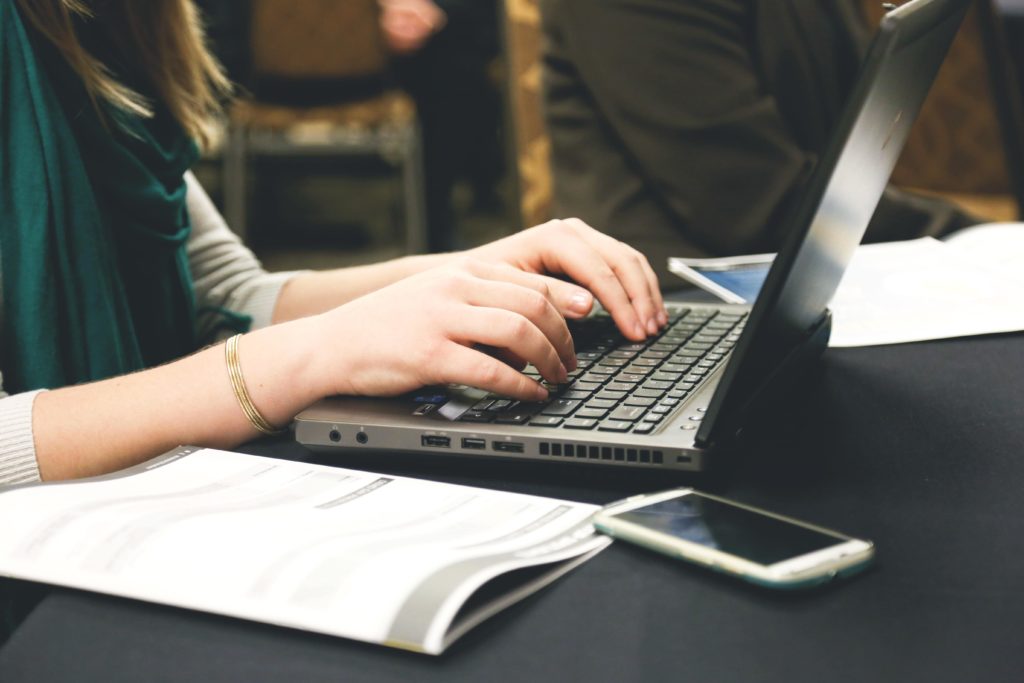 1. What are the general steps for applying for a PhD?
The PhD application process can seem rather complex, but in general it involves four steps outlined below.
Step 1: Find research projects that interest you
What kind of research do you want to do? Have you decided on the research area? The PhD application process essentially requires you to convince others that you can do research and that you are interested in the program's research subfield, so make sure you are confident about your research interests. Ask advice from your peers, other graduate students, and supervisors at your university about suitable PhD programs based on your interests. Online aggregator platforms provide a great way for you to find appropriate programs based on certain criteria (discipline, location, fee, etc.).
Step 2: Contact potential supervisors
Check the website of the PhD program/faculty you are interested in for staff profiles. Send the supervisors an email with your CV so that they can gauge your interest and academic strength. It can be helpful to look into what the supervisors (and their PhD students) have been researching for the past few years – not only you will have a better idea of what to expect in your own research, but you can also use this information to leave a better impression on the recruitment panel! You are not expected to read through all of their publications, but a general familiarity with the research area can help you write a stronger cover letter and be better prepared for the application interview.
Step 3: Make sure you meet all requirements
Before you submit a formal application for a PhD program, make sure that you meet all the requirements that are stated on the program's page. The basic criteria involve academic eligibility such as a Master's degree in a relevant subject. International students should be especially mindful of additional paperwork and eligibility criteria. For example, studying abroad will likely require you to get a visa, and to apply for a visa you might need a proof of sufficient funds and a proof of meeting language requirements. Language requirements can be tricky since obtaining a certificate of competence comes with registration deadlines.
Step 4: Submit a formal application
Check the official website of the faculty, department, or university you are applying to for an online application form. Be sure to closely follow all the requirements stated, as they may differ across PhD programs and universities. Expect to prepare some supporting documentation such as academic qualifications, an academic CV, a cover letter or a personal statement, a research proposal, and references from academic referees. Don't forget to upload your previously published studies or information on conferences you've participated in. It is ok to submit multiple PhD applications to different PhD programs and universities at once – just make sure that you adjust your supporting documents accordingly.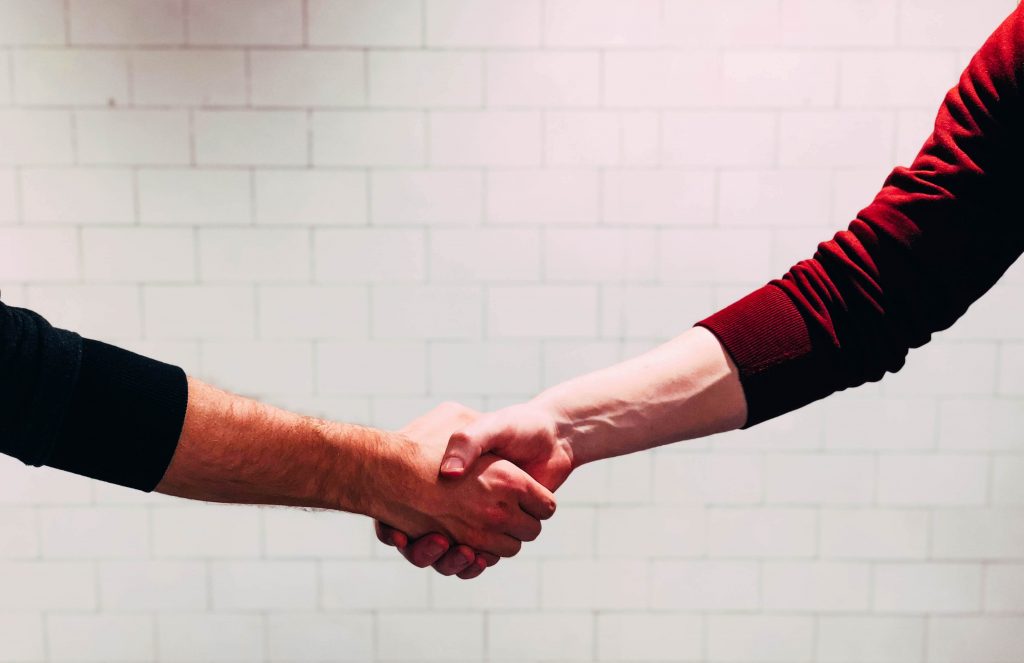 2. How to Choose the Right PhD Program for You?
The choice of a PhD programme is both an important step in your academic career and the best opportunity to learn more about the subject of your interest. Unfortunately, many students underestimate the seriousness of this step and find themselves frustrated later on. Our PhD writing editors have provided some tips on how to choose the right PhD programme for you.
2.1 Choose the Right Area
Imagine choosing an employer for a full-time position where you cannot change the employment terms later or terminate your contract within the following three years. Would you be highly considerate in your choices? Unfortunately, many students do not exhibit the same level of seriousness when they engage in PhD thesis writing that usually requires 40+ hours of work on a weekly basis. You must be 100% certain that your topic of choice will remain as interesting to you in several years as it is now.
2.2 Take Your Time
As any serious choice in life, finding the best PhD programme may require time and consideration. Taking an academic break after your Master's degree to evaluate your credentials, appraise several university options, and find the best supervisor for your project may actually save you a lot of time and money in the long-term perspective. No one is going to blame you if you choose to work for several years before writing your PhD to get industry experience and find the topic for you are really passionate about. This may be especially important if you seek to pursue a self-funded project or fail to obtain a scholarship for your PhD.
2.3 Seek Guidance
Do you usually consult your competent friends or hired experts before you make critical decisions such as purchasing an apartment or a vehicle? We would suggest taking a similar approach to your PhD project. If you feel even the slightest hesitation in your programme-related choices, eliminate all the doubts before you start with your PhD thesis. Visit the universities you are considering, talk to several supervisors or seek some PhD writing support. In the words of Sun Tzu, victorious warriors win first and then go to war, while defeated warriors go to war first and then seek to win.
2.4 Plan the Funding
The availability of a scholarship may be even more critical for choosing a PhD programme than selecting a good supervisor and an effective research topic. Combining full-time work with writing your PhD is next to impossible for most of the students due to substantial workloads associated with dissertation writing. Hence, you need to be 100% certain that the university of your choice provides sufficient scholarship that will allow you to work without distractions and complete your PhD project within the allocated period of time.
2.5 Use online platforms to find suitable PhD programs
Manually checking websites for each faculty and department of each university can be very time-consuming. Use aggregator platforms to quickly find appropriate PhD programs and filter them based on your preferences and requirements such as discipline, sub-field specialty, location, tuition fee, and duration. You can also look for student opinions from online discussions on how well the program can be customized, how organized is the research, or 'soft criteria' such as cost of living and social life around the campus.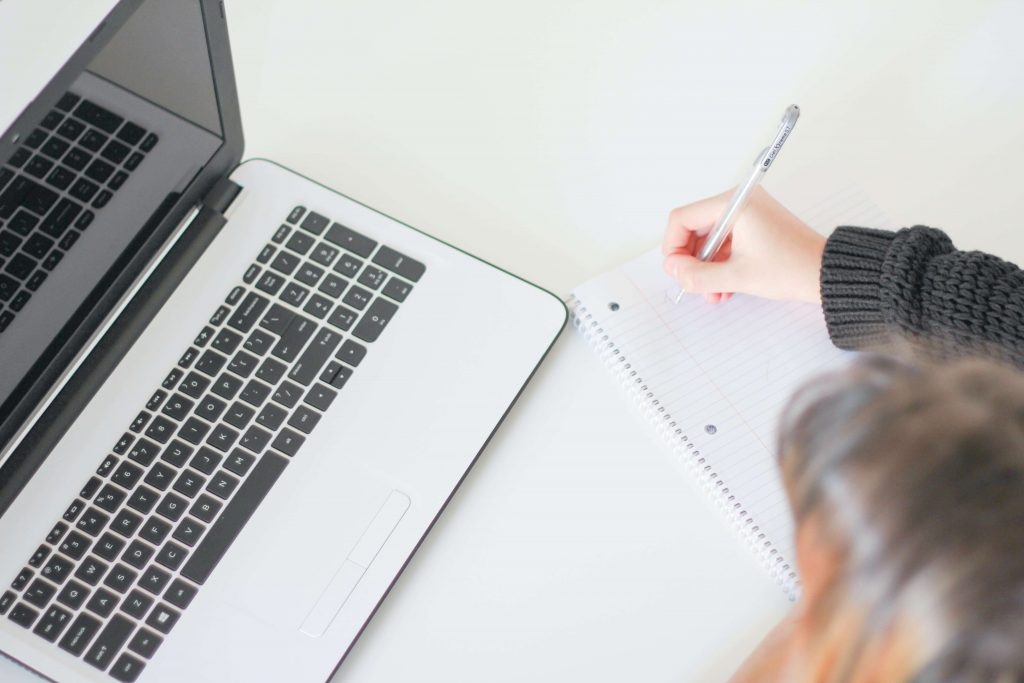 3. How to Write a PhD Application?
A good PhD application could be the deciding factor in attaining a PhD degree at the university you want. To help you out, we have created a short PhD application guide telling you all you need to know on how to write a PhD application.
3.1 Learn the Individual University Requirements
Each university is different in how they handle PhD applications. Some require you to submit hard copies of applications for PhD admissions. Others focus on online admissions through their own custom systems. The important thing is not to get discouraged but instead compile a brief list of the universities you want to apply to and the key differences in how these institutions handle the application process.
3.2 Write a Proposal in Advance
The majority of applications for PhD admissions require you to submit supporting documents such as reference letters or proposals. To keep things simple, you should ideally write your proposal before starting the application process. While each university has unique requirements for proposals, being prepared in advance should save you a lot of time. Based on the university you're applying to, you might want to make slight changes in your proposal such as modifying the timeline of the study.
3.3 Compile a List of References
When wondering how to fill a PhD application form, it's easy to overlook the significance of references. Fact is, references could either make or break your application. You should list at least 2-3 academics who know you personally and who would want to provide a positive characteristic of you. Before submitting the application, inform these references of your project to give your colleagues time to prepare for inquiries.
3.4 Review Your Previous Research and Research Training
Most thorough PhD application forms also include fields on your prior academic research and research training. To write a good application for PhD admission, you should list your major academic milestones such as previous theses or any published research papers. Even if an application does not require you to mention this, you could always integrate such achievements into your CV or other sections of the application when asked about your research interests.
3.5 Choose a Method for Financing Your PhD
One of the key points of any PhD application is the question of financing. When you're searching for information on how to write a PhD application, take at least 15 minutes to look up the scholarship or studentship programmes offered by your university of choice. Another suggestion is to contact the university and ask what means of financing are available. You might also want to create a custom financing plan by combining a scholarship and your own funds. In this case, you would need to clearly describe this in the application.
We hope that our guide on how to fill a PhD application form will help you in attaining a PhD position at the university of your choosing. If you've already attained such a position, then congratulations, and don't forget that you can hire our PhD thesis writers to help you with any stage of the research project.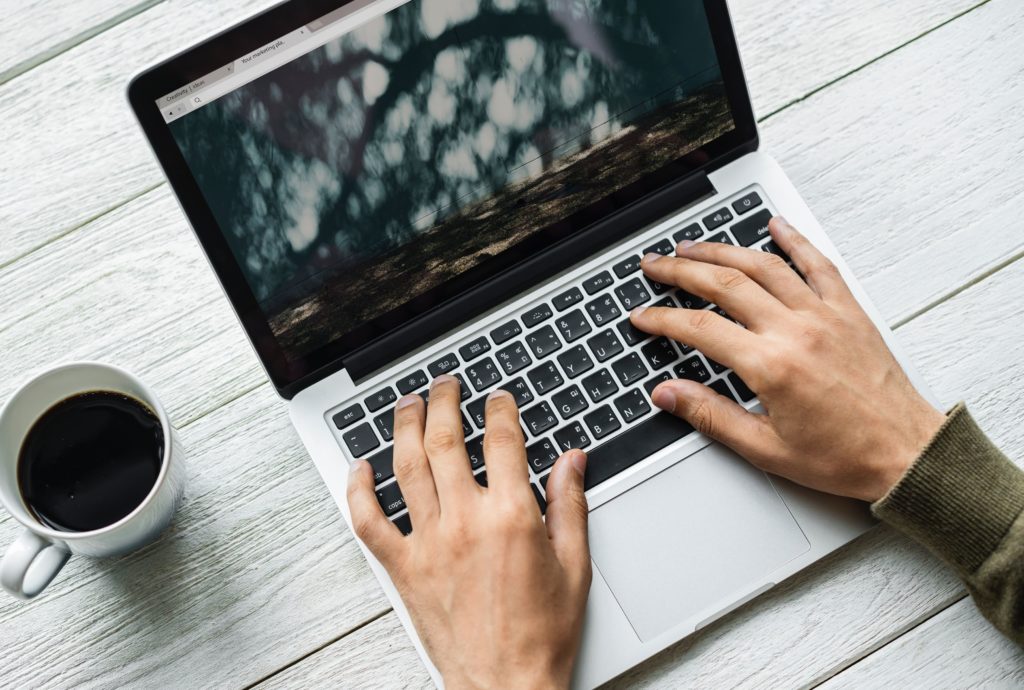 4. What makes a strong PhD application?
It is not unusual to have dozens of applicants for a single PhD program position. As such, you should avoid some common pitfalls that students do when applying for PhD programmes. But what makes a strong PhD application? Here are the major characteristics of prospective PhD students that are valued by professors.
4.1 Evidence of your potential as a researcher
Remember that the primary goal of PhD programs is to develop researchers. Your PhD application should contain concrete evidence of your research potential. First of all, you should highlight your research publications, if any, as these will directly illustrate your ability to do research. However, any other evidence of independent research, scholarship, or creativity can be helpful here! Don't be afraid to use your research statement to discuss your research experience and interests in detail. Your goal here is to make a compelling argument of why you want to be a PhD student, and how you are capable to be a productive researcher – so avoid talking about inspiration or coursework.
4.2 Interest in the PhD program you apply to
Having research potential is only part of how supervisors evaluate your PhD application. Even if you demonstrate your capability to do research, what is at least as important is whether your research interests align with those of the PhD program you apply to. Use your research statement to convince supervisors that you are actively interested in their research area, and to explain why you would fit into their research group. What can be particularly helpful is showing that you've looked into the recent publications of the group. Contacting the supervisor and expressing interest in their previous studies before submitting a formal PhD application can be a big boost to your case.
4.3 Strong recommendation letters
You can expect almost every PhD applicant to send a recommendation letter – or several. However, it is not uncommon for academic referees to use templates for these letters, and some supervisors appreciate more personalized references. What you can do to make your application stronger is to ensure that your recommendation letters provide details about your research potential. Avoid letters that just repeat information about your academic performance. Aim at around three strong recommendation letters – don't forget that it's perfectly fine to ask references from junior faculty.
4.4 No red flags
Finally, a strong PhD application won't have any weaknesses or red flags. For example, did you have low grades in classes related to your proposed research area? Have you missed some important classes? Are your test scores too low? Do your recommendation letters seem overly careful or outright negative? Don't forget to check your supporting documents such as research statement and academic CV for spelling and grammar mistakes, or seek support in writing PhD applications to make sure that all apparent weaknesses are addressed. Remember: your goal here is to demonstrate that you are serious about research, and are well prepared for it.
5. Choosing between an MBA and PhD in Finance: Top 10 Things to Consider
Having an advanced degree has become a necessity in the professional arena today. However, it is not always easy to decide which degree to pursue. We illustrate how you can reason about a PhD program choice for the case of Finance. On the one hand, Finance students could opt for an MBA in Finance, which could help their careers in blossoming, but on the other side is the option of enrolling a PhD course in Finance. Both have their own sets of benefits, but there are various factors that need to be kept in mind before choosing one or the other. So here are the top 10 things to consider while choosing between an MBA in Finance and a PhD.
5.1 Career Choice
The first and foremost consideration for you has to be the field which you want to enter. If your interest lies in the world of academia, then a PhD would be much more appropriate. For example, if you wish to move into core academic research, then a PhD would be the way forward. On the other hand, if you are looking at the business side of things, then an MBA would suit you much better. Ultimately, it should be your choice of career that should determine your course of study.
5.2 Timeframe
Most MBA Finance degrees are limited to a two year timeframe. On the other hand, a PhD might require you to invest a significantly longer period of time. Additionally, the possible effort required for a PhD is often much more compared to an MBA in Finance. Merely choosing your topic can be a tricky aspect of a PhD, while MBA courses are much better defined in terms of their modules. A PhD degree is also dependent on your thesis being accepted, while this is not the case in an MBA in Finance where the rules are much more lenient.
5.3 Cost Involved
Another aspect that needs to be considered in comparing the two has to be the cost involved. While an MBA in Finance is expensive in itself, obtaining a PhD degree can prove to be much more expensive without university grants. Such grants are not available to students in every case. Without the grants, the investment required for a PhD can be too much to bear for individuals who are not from a wealthy background.
5.4 Practical Experiences
An MBA in Finance would teach you a lot about the corporate world. This includes the ability to handle tricky situations in the workplace, the ability to adhere to tight deadlines, as well as the soft skills that are needed in order to get work done from others. All such skills are invaluable for your career in the long run. On the other hand, if you wish to focus on the theoretical, then a PhD would be a more suitable avenue for you to pursue.
5.5 Ability to Switch
Furthermore, an MBA in Finance also gives you the ability to switch fields and industries at a later stage in your career. This is because there are so many spheres of work within Finance, such as investment, taxation, research, treasury, etc. On the other hand, a PhD might restrict your options in terms of switching from one field to another. This holds especially true when your research is limited to a particular field of study. It becomes quite hard to venture outside that particular field.
5.6 Wage Factor
If you are looking to make more money in the future, the prospects are brighter for an MBA in Finance. This is because the theoretical research of a PhD limits your ability to grow professionally. By pursuing an MBA degree in Finance, you have the option of becoming a successful entrepreneur or to join a multinational organisation where the wages can be lucrative. On the other hand, if you are pursuing a PhD then the wages in that particular field can be limited.
5.7 Location
Almost all full-time MBA Finance courses require you to attend classes throughout the duration of the degree. This means that there is little chance of you working remotely in order to achieve your degree. Whereas during a PhD, your physical presence is not required on campus on a daily basis. You could visit the campus occasionally and continue your research elsewhere.
5.8 Collaboration
In terms of collaborating with others, an MBA in Finance will provide you with more opportunities. This is due to the fact that there are numerous group projects during an MBA degree. Throughout these projects, you have to communicate, deal with your team-mates and create synergies with them. This is not possible during a PhD since in most cases you are working alone on projects. Also, working on a PhD alone can require you to collect a lot of market data individually, whereas an MBA in Finance allows you to work in groups.
5.9 Enrolment Criteria
The enrolment criteria for an MBA in Finance is usually much more relaxed compared to a PhD. For pursuing a PhD, you need to be enrolled on a post-graduate degree, which is not necessary for an MBA. Further, most MBA colleges around the world will take international students based on your entrance test scores. For you to enroll onto a PhD programme, you need to have a consistent academic performance throughout and also have degrees in relevant subjects all the way through your career.
5.10 Mental Strength
Enrolling in a PhD degree can be extremely challenging for you in terms of mental strength. This is because the degree can be extremely taxing and can include numerous revisions of your work. There are multiple cases wherein a student even has to tear up his/her entire body of work and start afresh. Such drawbacks can be extremely hard to deal with. On the other hand, an MBA in Finance is not that tough on you. In fact, there are various MBA degrees which have special modules to lighten up the burden on their students. This ensures that the fun factor remains alive.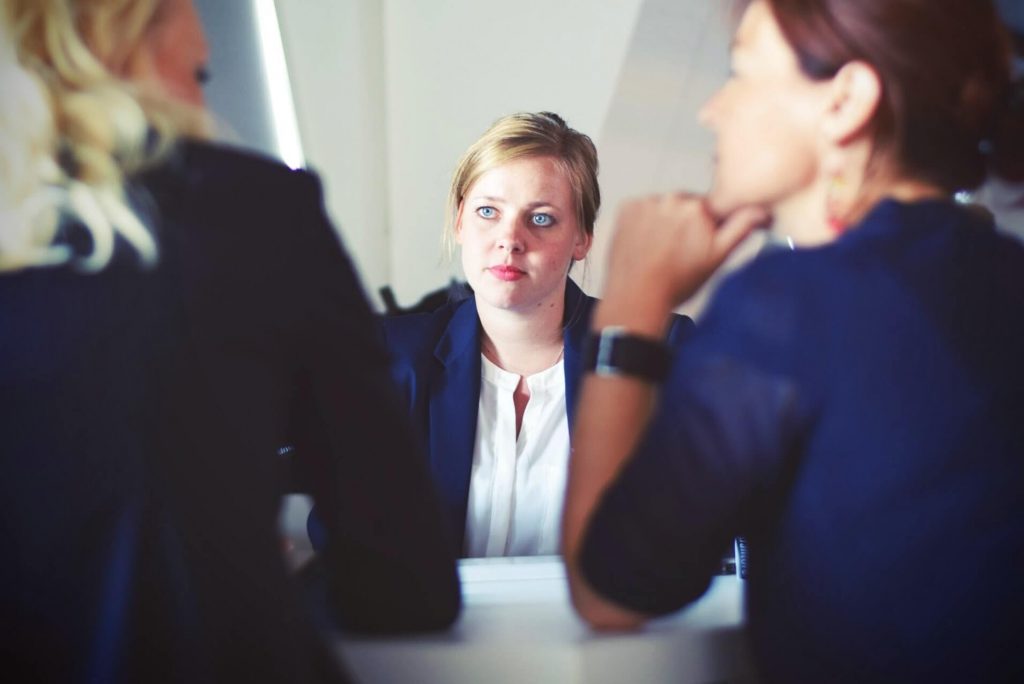 6. Quick tips to remember about applying for a PhD
Applying to PhD programs requires you to keep track of quite a few details, and it is easy to overlook some simple ways of making the application process more likely to succeed. Below a few quick tips to remember when you apply for a PhD program.
6.1 Read up on the research related to your PhD program of choice
PhD programs are there to develop researchers. It is your goal as a PhD applicant to convince supervisors and recruitment panels that you have capabilities of a researcher, and that you are genuinely interested in the field. Look into the scientific activities and recent papers of research groups you are applying to! Use this information to support your case when contacting supervisors, writing the research statement, and preparing for the application interview. Look up review papers on topics related to the PhD program of your choice and familiarize yourself with the fundamentals so that you can at least ask basic questions about them.
6.2 Apply for multiple PhD programs
Competition for PhD program positions can be high, and there is nothing wrong with applying for several PhD programs at different universities at once. This should increase your chances of getting into a program if your preferred option doesn't go through. However, avoid using the exact same proposal and research statement for different applications! Try to tailor each set of supporting documents to individual PhD programs. Remember that you should convince professors why you are interested in their expertise, and you will be at a disadvantage if you don't personalize each application.
6.3 Use online resources to help you with the PhD application
There is a large number of online resources available that can help you with the process of applying to a PhD program. Aggregator platforms greatly simplify the process of searching for a suitable PhD program. Both PhD students and professors share their experiences and opinions on discussion forums, and you can use them to make better informed decisions and improve your PhD application. You can use also use discussion forums or professional PhD writing services to help you with writing the supporting documents for your PhD application.
6.4 Prepare for your PhD application interview
Your PhD interview is a major part of applying to a PhD program. The interview is your chance to talk to your prospective supervisor, discuss your research ideas, and show that you are interested in the research area. Make sure to demonstrate your potential as an academic researcher by asking questions about the group's recent studies and explaining how you and your research interests fit into the group.